Chase Edwards, DDS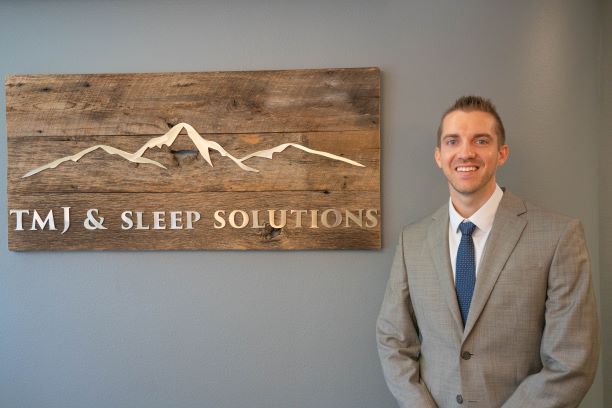 Dr. Edwards received his Bachelors of Science degree at the University of Nebraska Wesleyan in 2010 and completed his Doctorate at Creighton University School of Dentistry in 2015. After continuing his education and honing his expertise, Dr. Edwards left general dentistry completely to focus on the treatment of TMJ Dysfunction and Sleep Breathing Disorders.
Dr. Chase Edwards purchased TMJ & Sleep Solutions from Dr. Mark barnes in 2019, after working together with total continuity in treatment and ethical philosophies. Dr. Edwards continues to provide trusted quality care, he enjoys meeting our patients, is committed to serving, and believes in building long lasting relationships on the foundation of trust and respect.
Dr. Edwards grew up in the small town of Ogallala, NE. Him and his wife, Abby, have always dreamed of making their way to Colorado. Now, together with their two daughters, they call Colorado home.  In their free time, you will find them hitting the slopes or waking in the crazy early morning hours to begin a long hike.
Certifications and Memberships Including: Creighton University School of Dentistry, Academy of General Dentistry, American Academy of Craniofacial Pain, American Dental Association, Colorado Dental Association, Colorado Mission of Mercy, 2017/2018, NCAA Pflieger/Olson Scholar Athlete.