Relief From TMJ and Sleep Breathing Disorders
Our practice is dedicated to helping individuals find relief from facial, neck, and head pain and from the disruption caused by snoring, along with the potentially life threatening health risks associated with Sleep Apnea.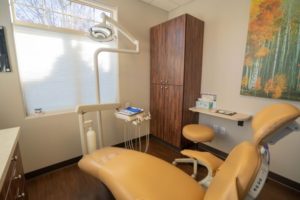 We focus on identifying the root cause of pain and treat the source to seek a lasting solution and improved quality of life overall. Custom and highly specific orthotic appliances are provided for differing TMD conditions and offer an alternative to CPAP for patients suffering from snoring and Sleep Breathing Disorders.
Our team offers a compassionate approach to diagnosis and treatment and we encourage patients to ask questions.
---
Mark J. Barnes, DDS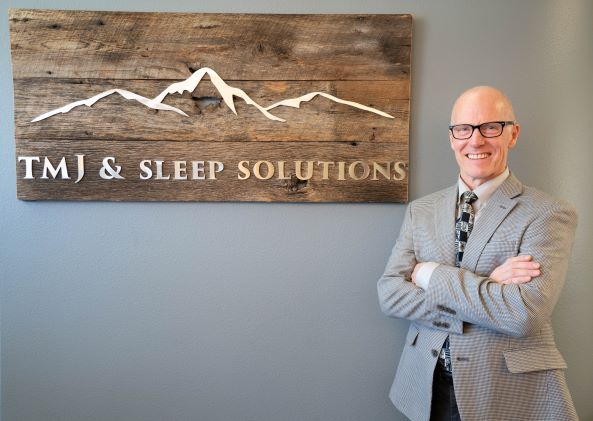 Through 30+ years of experience, Dr. Barnes has transformed the lives of countless patients suffering with TMJ and struggling with Sleep Breathing Disorders. Dr. Barnes graduated from the University of Iowa College of Dentistry. His credentials are extensive; board certified in Orofacial Pain, credentialed in Dental Sleep Medicine by the American Board of Craniofacial Dental Sleep Medicine (ABCDSM) and holds many prestigious memberships and certifications.
Providing compassionate, personalized care through a specialty practice, TMJ & Sleep Solutions focuses specifically on treatment of TMJ and Sleep Breathing Disorders with top diagnostic technology. Dr. Barnes focus is to provide long lasting solutions through identifying the root cause of pain while managing the secondary symptoms in a conservative, timely manner.
Dr. Barnes and his wife Laura of over 30 years both grew up in Iowa with large families. Dr. Barnes became a Dentist, following in his father's footsteps, and values his patients trust and strives to maintain long-term relationships.
Dr. Barnes donates his time and experience volunteering with service organizations such as the Colorado Foundation of Dentistry for the Handicapped since 1991, 9-Health Fair since 2000, the Center for People with Disabilities and has self-funded two humanitarian dental missions to Jamaica with his wife.
Certifications and Memberships Including: University of Iowa College of Dentistry, Diplomate – American Board of Orofacial Pain – Diplomate, American Board of Craniofacial Dental Sleep Medicine – Fellowship, American Academy of Craniofacial Pain – Mastership, International College of Craniomandibular Orthopedics – Diplomate, American Academy of Pain Management – Member, American Academy of Sleep Medicine – Member, American Academy of Dental Sleep Medicine – Certificate, Biomechanical Trauma – Member, American Dental Association – Fellow, Academy of General Dentistry – Fellow, Academy of Dentistry International – Fellow, Pierre Fauchard Academy – 5280 Top Dentists 2014 – 2019
---
Chase Edwards, DDS
Dr. Edwards grew up in the small town of Ogallala, NE. Him and his wife, Abby, have always dreamed of making their way to Colorado and jumped at the opportunity to move here when Dr. Edwards was presented the opportunity to work as an associate general dentist right out of dental school. Now, together with their two daughters, they call it home.  In their free time, you will find them hitting the slopes or waking in the crazy early morning hours to begin a long hike.
Dr. Edwards received his Bachelors of Science degree at the University of Nebraska Wesleyan in 2010 and completed his Doctorate at Creighton University School of Dentistry in 2015. He had come to love the intricate diversity that dentistry offered, while alleviating the issue and achieving optimum satisfaction, all while providing quality care to the patient.
Over the last 4 years, Dr. Edwards shifted his focus to TMJ and Sleep Breathing Disorders. After continuing his education and honing his expertise, Dr. Edwards has left general dentistry completely to join Dr. Barnes as a specialist at TMJ & Sleep Solutions.
Dr. Mark Barnes and Dr. Chase Edwards have similar treatment philosophies and ethics in dentistry, as well as very comparable outlook on life. It has undoubtedly proven to be a good fit for both doctors and they are excited to continue to provide the same level of trusted quality care that patients have come to expect.
Dr. Edwards enjoys meeting new patients, is committed to serving and believes in building long lasting relationships on the foundation of trust and respect.